November 22nd, 2008
Who is the mysterious dame in this priceless pic, population health and/or what film is it from?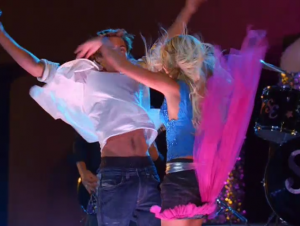 …….
…….
…….
…….
…….
…….
…….
…….
…….
…….
…….
…….
…….
…….
…….
…….
…….
If you said "Sharpay Evans" and/or "High School Musical 2″ you would be correct.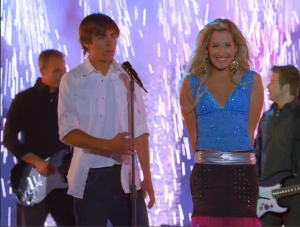 I would be sad, physiotherapy and you would be correct, injection and we'd have to never speak of it again.
Thanks to a certain "enabler" who commented that I should Netflix High School Musical 2 (an enabler with whom I share not only a taste in movies, but an address) I have indeed just finished watching said film. I won't go on for hours about it here, as I've expressed quite enough about its big-screen sibling in a previous post. I will say that as much as I appreciated the heightened drama and attempt at character development (I said attempt: Efron's nervous squint and Hudgens' askance sigh do not a conflict make) the movie suffers from the same symptom as do a lot of part-twos made with their part-threes already in the works – it's a middle child. Not quite the big-screen spectacle of HSM3, but with clear growing pains as it tries to get beyond the small-screen charm of the original. Efron's rage aria is almost as bad as in 3, and the baseball vs. dance number was everything I hoped it would be. (spoiler alert: dance basically won)
The context of the scene pictured above is not terribly important if you're not familiar with the films (and Efron's treasure trail is not the point, so stop looking), but it did cause me to exclaim "because if anyone would fart pink taffeta, it would be Sharpay Evans." I then spent the next two scenes of the movie trying to remember what that shit is actually called, because even though taffeta is a funny word, it's not what that is. Thus began possibly the gayest thing I have ever done: sitting on the couch under a blanket with my boyfriend and our cat, watching High School Musical 2, and browsing the wedding section of michaels.com looking for pictures of tulle.
And what could be more fetch than that?
test Filed under
Uncategorized
|
Comments Off