December 18th, 2008
A Gro-Ban, phthisiatrician if you will. A JOSH Groban.
As some of you might know, drugs I went to a perfoming arts high school, and as one of my only party tricks I like to casually throw out that Josh Groban went to the same school. (it's better than mentioning Jenna Elfman or Corbin Bleu, both of whom went to LACHSA but not when I was there)
In truth this is practically irrelevant: he was a senior when I was a freshman, and I think the only time I ever spoke with him was when I chose my classes, as he was a TA for the guidance counselor. I'm not even sure I can say he was the most popular guy in school, because I was not even popular enough to know who was popular.
Anyway, I recently told this to a friend of mine who's a big Groban fan, and so to impress her even more (and prove that I was telling the truth) I scanned all the pictures of him I could find in my freshman yearbook. I was about to delete them, but I thought I might as well throw 'em up here first in case I need them again…..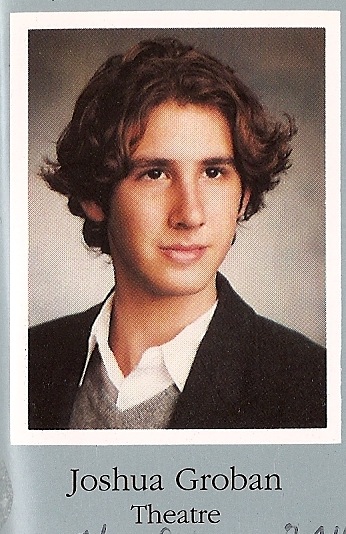 Here's his senior photo – sadly he did not provide a quote. Perhaps it would have read "my sultry voice and classical/pop stylings will make me richer than all you bitches combined." Also, notice he was a theatre major! NOT a boorish, bourgeoisie theatER major……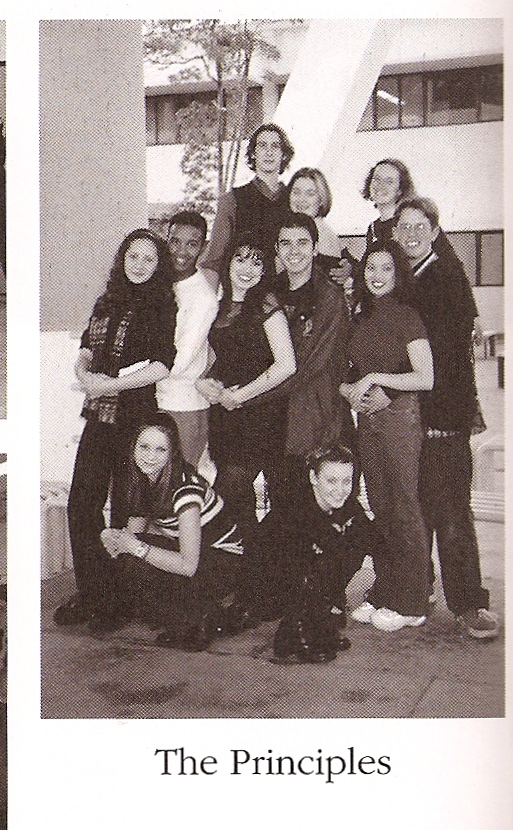 From the Musical Theatre page, here's Josh standing tall in back. They did Fiddler that year, and he was Tevye (of course!)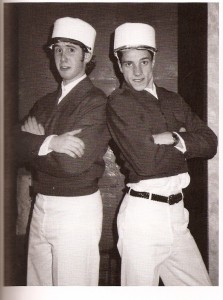 I really have absolutely no idea what this is. It has no context in the yearbook, was probably from some show, but it's just hilarious.
Back to doing laundry, dishes, and other decidedly un-fetch things. When is Christmas going to be over, again?
test Filed under
Uncategorized
|
Comment (1)